Mandeville Louisiana Roofing Contractor
Call Now For Immediate Roofing Services in Mandeville, LA: 
Mandeville Louisiana Roofing Contractor: About Our Owner
Will Lampton began in the construction business way back in the late 1980s. Will has decades of experience in remodeling homes as well as re-roofing them. Will has headed the Roof Crafters team working in the Mandeville, Louisiana areas for the past 10-years. Through Will's leadership and efforts, Roof Crafters has brought many new roofing innovations to Louisiana like the Equipter new-roof no-mess roofing debris removal system. This one innovation will not only make your new roof installation faster it makes your home cleaner after we are gone.
The Equipter normally gets Roof Crafters off your property around 2-hours faster than cleaning up by hand and tarps. This allows you to enjoy your new roof a few hours before the sun sets on your brand new roof.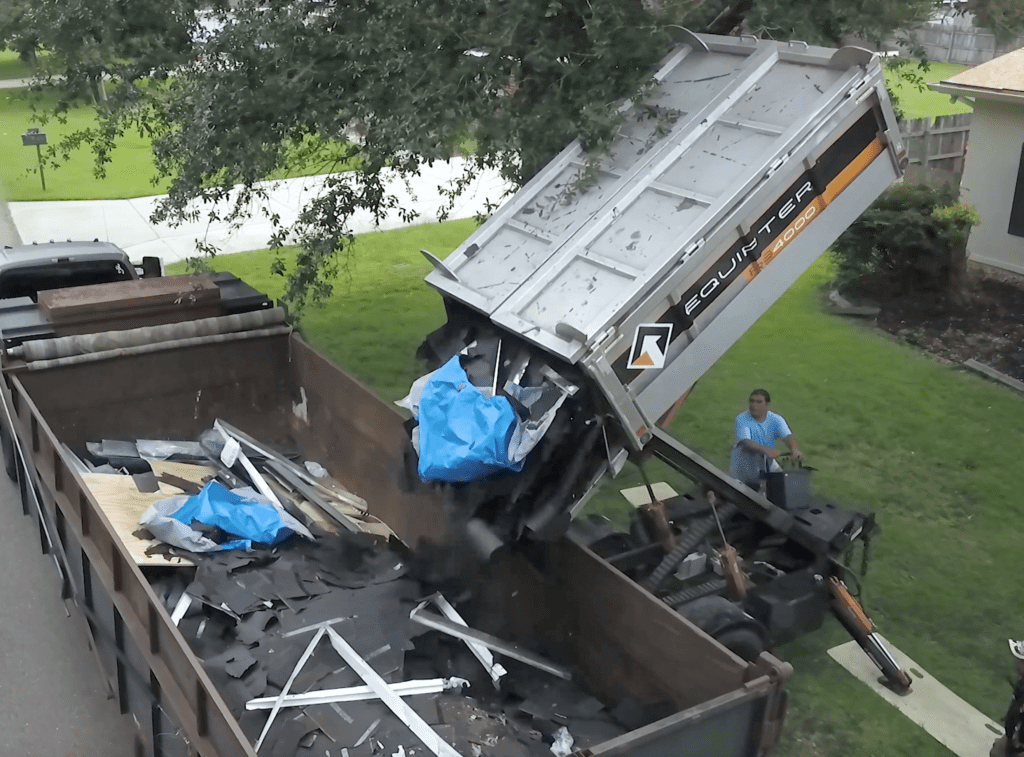 When you are doing a home improvement project as important as a new residential asphalt roofing system, you need to make sure you hire the very best local roofer in Mandeville.
Watch this video with Mr. Paul and Ms. Tina as they tell you about their experience with Roof Crafters. These are folks just like you that live in Mandeville.
Read one of Roof Crafters' latest Google reviews. Mr. Corey tells about his experience with his new roof installation.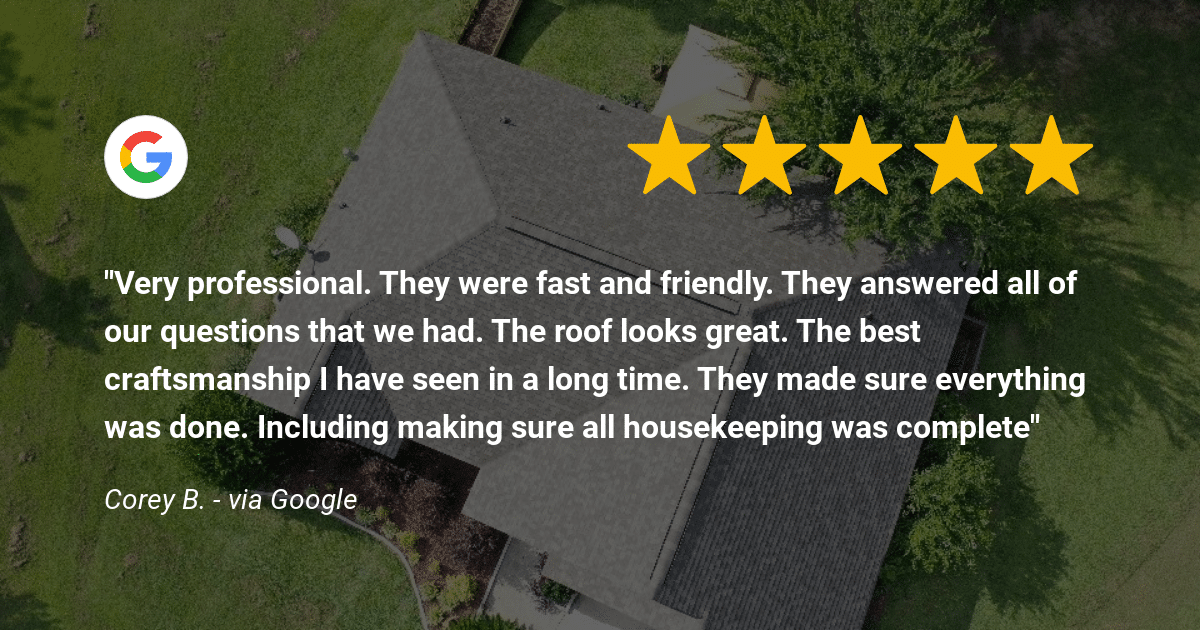 Roof Crafters and Mandeville Louisiana
Roof Crafters understands the particular charms of Mandeville, including its natural environment. Along with using eco-friendly materials whenever feasible, our professional roofing contractors are local to the area and know all the potential threats to structures in this city. Whether you are living in Mandeville, LA, or own a business here, Roof Crafters is the perfect choice for your Mandeville Louisiana roofing contractor.
With many hurricanes coming through Mandeville, it's important that you use a top roofing company to make sure your new roofing system can withstand the constant high winds and hurricanes we have. Don't trust your most important asset, your home, to just any roofer.
With the wide range of temperatures and its destructive hurricane season, Mandeville can put homes and roofs to a severe test. A local Mandeville roofer is best suited to understand these threats first-hand and know how to make roofs that are fit for the area. At Roof Crafters, LLC, we have spent a decade building our reputation for high-quality roof repair and new roof replacement in Mandeville Louisiana, as well as Baton Rouge and other areas of Louisiana. Our professional roofers are dedicated to serving the community with excellent craftsmanship.
Weather Any Storm with a Hurricane Preparedness Bucket
Everyone from Louisiana knows well that the hurricane season is no joke. So, when tragedy hits, many of us will not be prepared, which generates fear for us. Thus, a proactive focus will make a big difference. We promote a proactive strategy for storm preparedness consisting of building an emergency preparation kit. 
With a ready-made urgency kit, you may focus on making your family secure instead of carrying needed things with you. 
From non-perishable food supplies to batteries, and toilet paper, employ a 5-gallon bucket with a cover or airtight container to store things like these. This way, you will keep these emergency items dry when harsh conditions strike.
Think about the things you may need or will be helpful in a situation like this. Then, fill the bucket with the required emergency items and maintain it at a convenient place. This location may be near an exit door in your home or inside your vehicle.
Below, we will give you some ideas about what would be useful to store in your bucket: 
• Batteries
• Battery-powered AM/FM radio
• Blanket
• Can opener
• Cash
• Change of clothing
• Duct tape
• Dust mask
• First aid kit
• Flashlight
• Games and toys
• Gloves
• Hand sanitizer
• Keys (home and car)
• Large plastic trash bags
• Local map
• Medications
• Non-perishable food
• Permanent marker
• Pet supplies
• Photos of family members and pets
• Pocket knife
• Portable phone charger
• Ponchos
• Rope/paracord
• Soap
• Special family needs (diapers, feminine hygiene items, etc.)
• Tarp
• Toilet paper
• Toothbrush
• Towel
• Water
• Waterproof bag with family documents. It includes driver's licenses, insurance information, out-of-area contact, etc
• Whistle
Prepare your family for the worse storms this season can deliver. Also, check the Homeland Security Department for more suggestions on assembling your Hurricane Preparation Kit at ready.gov.
Mandeville Louisiana Roofing Contractor: About Mandeville
Located on Lake Pontchartrain, Roof Crafters service area Mandeville, Louisiana, is the perfect retreat from the nearby metropolis of New Orleans and its suburbs. It's also a key location in the history of jazz and has been named a winning city for small businesses. From boating and swimming to hiking and birdwatching, the wealth of activities available in Mandeville also make it a great vacation destination and home for nature enthusiasts.
Areas of Mandeville we serve by Zipcode:
70448, 70471, 70433
The only area code to Mandeville is 985
GeoCoordinates: 30°22′09″N 90°04′41″W
FIPS Code: 22-48225
Mandeville City is located in St. Tammany Parish and was incorporated in 1840
City of Mandeville website: www.cityofmandeville.com
Roofing Services Offered for Mandeville:
Roof Crafters does roof repair, new residential roof installation, roof wash, and roof treatment
Roof Wash
If your roof is 5-years old or older, it is very likely algae has already started growing on your shingles. If you have really good shingles it is probably growing on them just don't notice it yet. Roof Crafters has the only EPA approved roof washing system in Louisiana. Roof Crafters roof cleaning system is called roof restore. The roof restore roof washing system will make your roof look new again. If your Mandeville roof has dark streaks on it or maybe it even looks black even though you bought a gray roofing shingle. Call Roof Crafters and bring your older roof back to life with the Roof crafters roof restore roof wash system.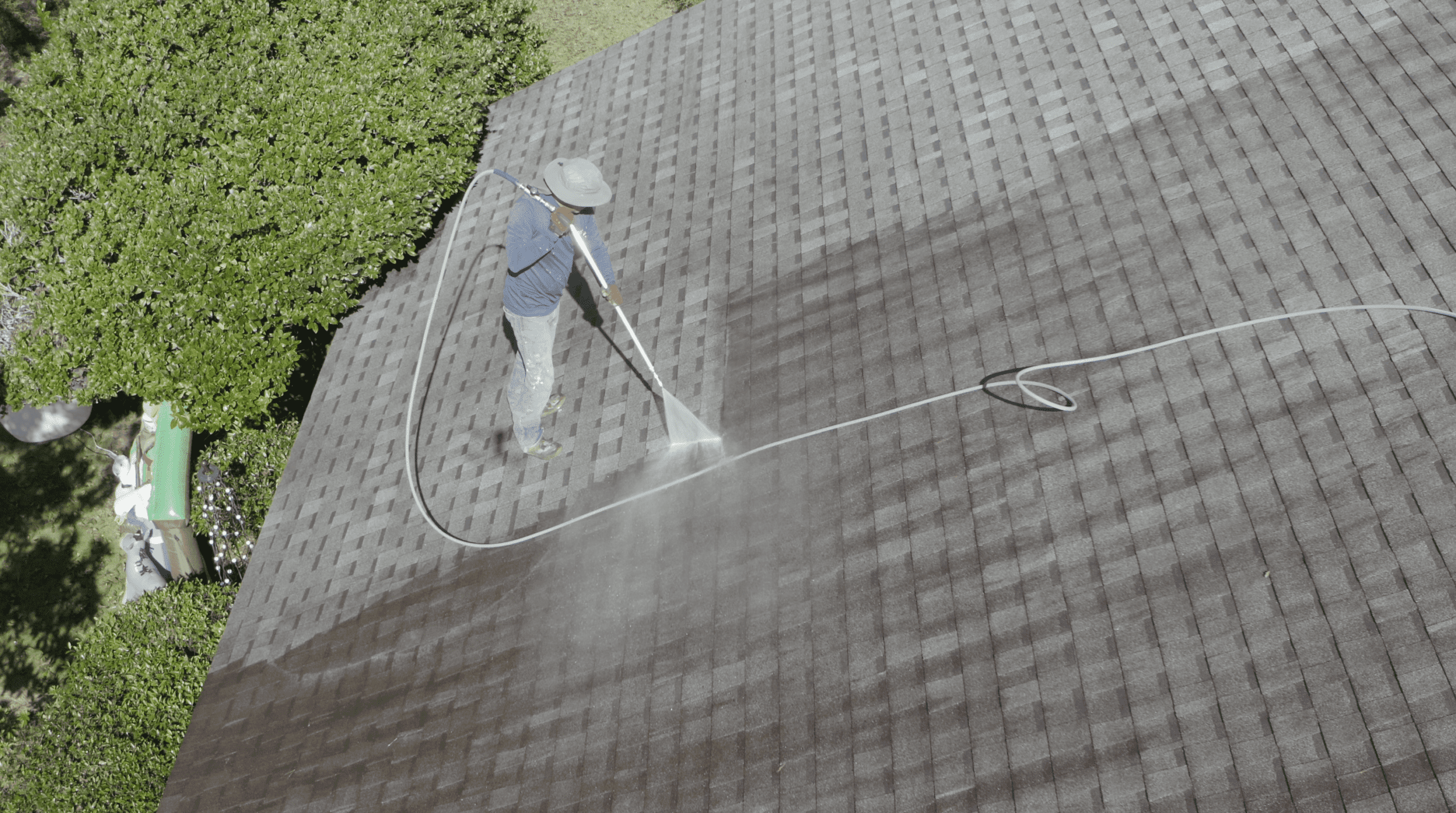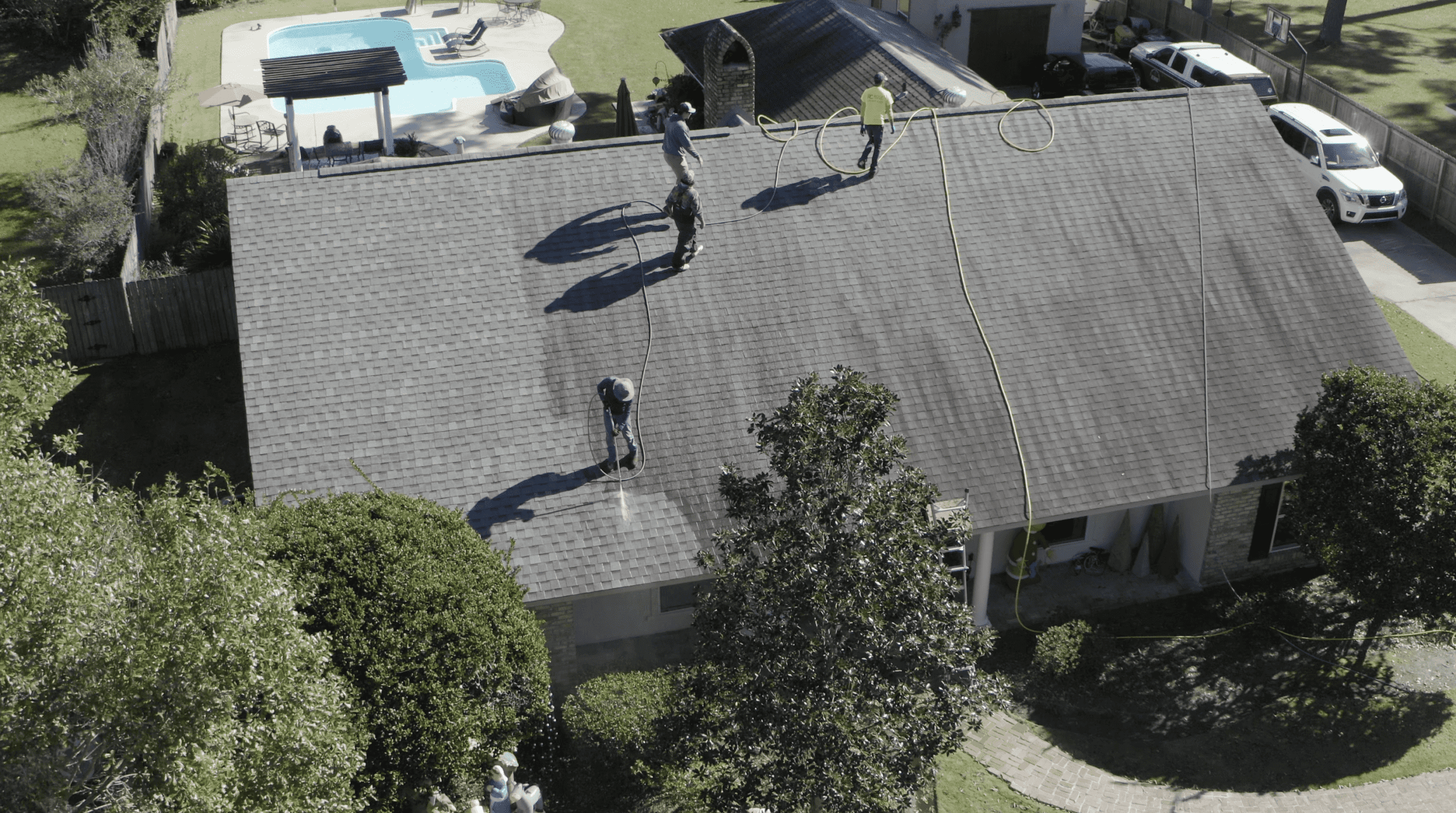 Wondering what a good roof wash and treatment will do for your roof? Ready what Mr. Will Warren has to say about his roof wash with Roof Crafters. Let Roof Crafters bring your roof back to life with our roof wash and treatment system.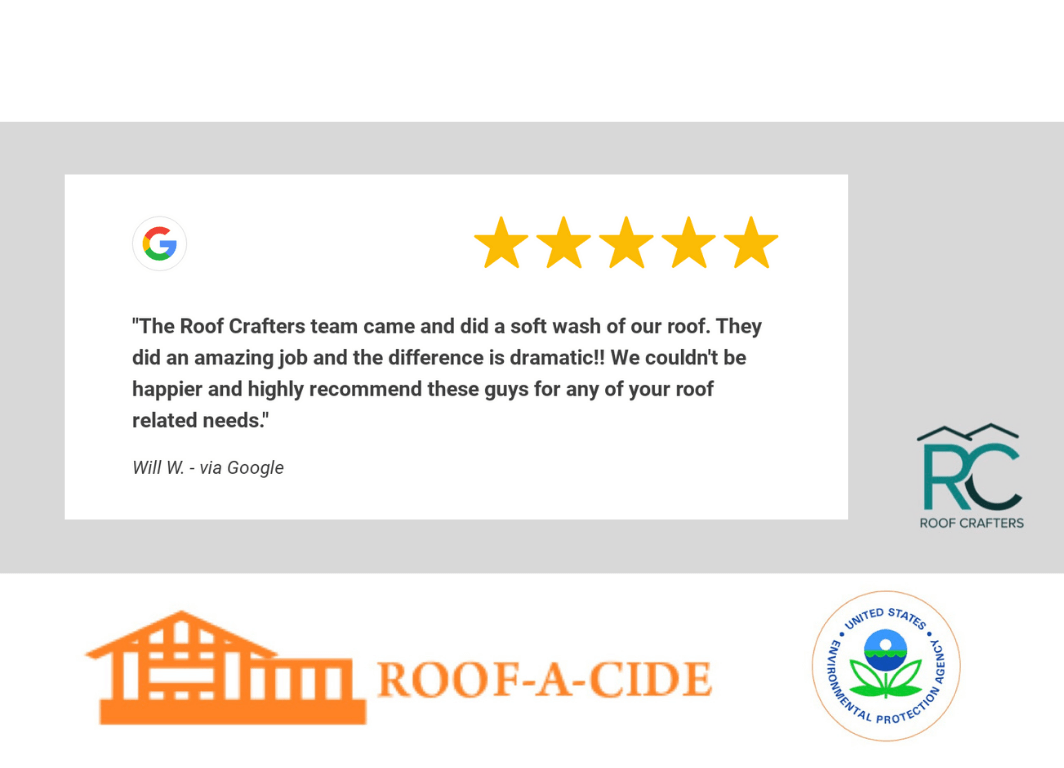 Roof Treatment
Roof Crafters brings new technology to Mandeville Louisiana again with the Roof-A-Cide roof treatment system. Once Roof Crafters cleans your roof with our roof restore roof wash system, we will treat your roof with Roof-A-Cide, guaranteeing no algae will grow on it for two full years. Roof Crafters is the only certified Roof-A-Cide roofing contractor in the state of Louisiana. Once again proving that we care about you, your family, and your home. The Roof-A-Cide treatment is so safe you can drink it. Roof Crafters would never use chlorine or heavy bleaches to clean your roof but destroy your lawn and landscaping. This is the reason Roof Crafters waited so long to get into roof washing, we demand a product that is truly good for our homeowners. If your roof doesn't look good any longer call Roof Crafters, wash your roof and treat it, don't buy a new roof if you don't truly need one.
Roof Repair
At Roof Crafters, our first goal is to get you what you want, need, and deserve with your roofing system. In many cases, a top-quality roof repair can get you many more years of good service life with your current roof. When you call Roof Crafters for a roof inspection, our first goal is to see if we can repair your roof. If your roof is non-repairable then we will talk about a new roof and give you a free estimate if that is what is needed.
Residential Roof Replacement
If a top-quality roof repair just won't get the job done and you need a new roofing system Roof Crafters is the local roofing contractor you need. Roof Crafters is a CertainTeed Select Shingle Master roofing contractor in Mandeville, LA. Less than 1% of roofing companies in the country can say they are Select Shingle Master with CertainTeed. If we do a roof inspection for you and the damage to your roof is more than 31% of the cost of a new roof, it may be time for that new asphalt roofing system. Roof Crafters trained project managers will consult with you, find out what your goals are for your home, and advise you on the best course of action.
You can trust a Mandeville Louisiana roofing contractor that washes roof, treats roofs, and repairs roofs. Before you buy a new roof, make sure you truly need one. Call Roof crafters today for a local trusted Mandeville roofer.
Read one of our latest Google reviews from someone local. These are what really matter to Roof Crafters and you if you're looking for any roofing service in Mandeville.

Roof Crafters Service Area Mandeville: Quality is King
Beginning with the use of high-quality shingles and roofing materials from Owens Corning and other well-known manufacturers, we are committed to providing you with the very best service so that you have some peace of mind. Thanks to our knowledgeable local roofers, you can be sure that your roof is designed to weather storms, hail, and other conditions typical to the Mandeville area.
Our service doesn't end with your roof. We also do our very best not to disturb your environments, such as your landscaping and neighbors, while we work. Local is the way to go for your Mandeville roofing needs, and Roof Crafters, LLC is ready to provide a high-quality solution that is just right for you.
Mandeville Louisiana Roofing Contractor Q & A
Do you do roof washing in Mandeville or just Baton Rouge?
We do roof cleaning in Mandeville and the entire Northshore areas all the way to greater Baton Rouge.
What type of roofing shingles do you recommend?
Roof Crafters is a CertainTeed Select Shingle Master roofing contractor and we recommend the CertainTeed brand of asphalt roofing shingles. CertainTeed has the best roofing material warranty in the industry and backs that warranty by being a Fortune 500 corporation.
Do you give free roof inspections in Mandeville?
Yes, we love doing free roof inspections. Every roof inspection we do is an opportunity to meet Mandeville homeowners and possibly work for you.
Do you do roof repair in Mandeville?
Yes, Roof Crafters loves doing roof repairs. In many cases, we can save you thousands of dollars doing a good roof repair and keep you from having to buy a new roof.
Is a new roof replacement messy?
It certainly can be.  At Roof Crafters, we utilize the Equipter New-Roof No-Mess roofing debris removal system and this is a much cleaner way to keep your home clean. The Equipter will also help protect your lawn and landscaping from damage.