Each time, more and more homeowners are seizing the benefits of installing metal roofing systems. That is not due to chance. Metal roofs outperform other roofing materials in several aspects.
This is the second part of our two-part series dedicated to showing you the advantages that metal roofs can provide you. Here, Roof Crafters, a leading roofing company, will show you their exceptional roofing panels. You'll see what they can do for your home's comfort and security.
Also, we'll compile the reasons why you should consider metal roofs as a top-performing roofing option. Besides, there's a bonus reason that will finally impulse you to prefer metal roofing over other materials.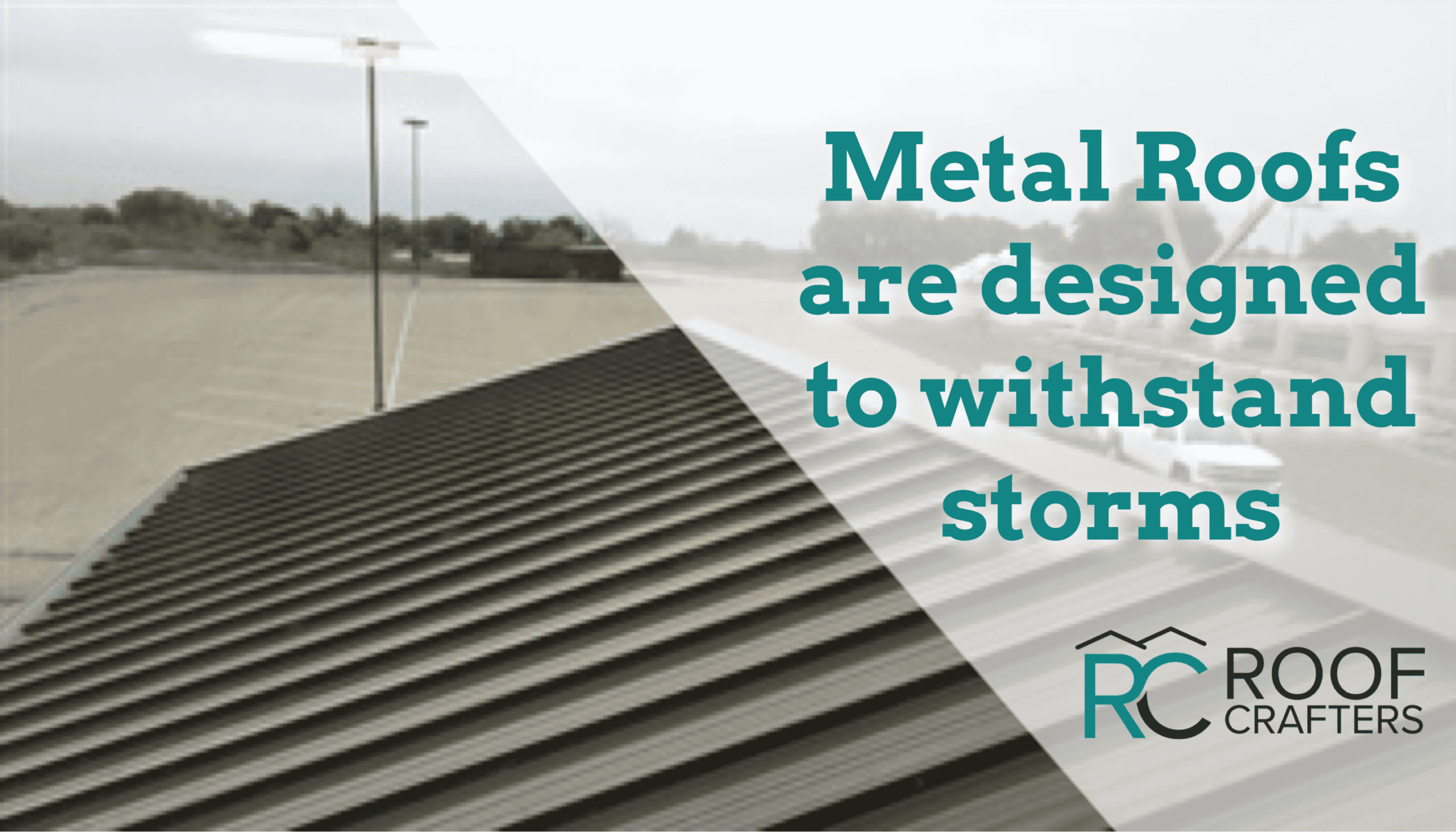 In Conclusion: 5 Advantages of Installing a Metal Roof
Next, we've gathered the reasons why investing in metal roofs is a smart decision.
If they are installed properly, they can resist wind gusts up to 140 miles per hour. Besides, metal roofs will not crack or corrode like shingles.

 

Metal roofs provide more security to your home and family. They resist fire since they do not spark or ignite due to wildfires or lightning strikes.
Metal roofs have are an excellent alternative when it comes to energy efficiency. Would you like to pay between 10-25% less on your electric bill? So, you'll obtain significant savings by reducing energy consumption costs.

 

This is a lightweight material. Then, you'll put lower stress on your home's structure. Also, you'll save money on your roofing installation since it will be faster and easier. Moreover, if your old roof is removed and a storm is coming, the roofer may end the job before the rain arrives.
Currently, you can find many metal roofs' styles and colors. So, you will provide your home the curb appeal you desire with a metal roofing system.
Finally, we'll mention the bonus that may make you lean towards metal roofs. The use of this material is great for the environment. It is important to have in mind this point since it is necessary to use materials that help conserve the planet. 
It is recyclable, and thanks to its large durability, it contributes a lot to reduce wastes generation. The long metal roofs' useful life will make the next roofing replacement a project for your children or even for your grandchildren! 
Metal roof longevity may reach up to 70 years. Meanwhile, shingle roofs will need frequent and professional maintenance to reach around 35 years of life.
Up to 20 billion pounds of shingle-roofing debris goes to landfills. Thus, if we use metal roofs, we'll help to reduce enormously this number. So, you'll support the green effort in the United States.  
Roof Crafters' Metal Roofing Panels
It does not matter if you have a modern home or only want to compliment a rustic exterior. We'll be ready to support any roofing project you have in mind. In this sense, we supply metal roofing panels in a wide range of colors and styles.
Then, our roofing products have a series of extraordinary benefits for your home.
• Lightweight: our roofing metal products start at 0.45 per square foot.
• Green ethos: We use up to 95 percent of recycled content in our metal roofs
• Durability: The Hylar 5000 and Kynar 500 coatings are weather-resistant.
• Energy-efficient: hI-R Heat Barrier will keep your home cool since it reflects sun heat
• Easy maintenance: you won't see debris causing clogs in your roof due to our "No clog" valley flashing design.
• Weathertight: you'll preserve your roof's beautiful appearance with our covered fasteners while they keep out rain and wind.
• Stylish: your home will be under current design trends with our variety of colors. Besides, optional PVDF powder coating allows custom colors and blends.
• Peace of mind: we offer you a 50-year lifetime limited warranty on our metal roof colors.
Choosing Metal Roofing Panels for Your Home
We employ a 26-gauge panel for homes that provide durability and other key advantages. Most homeowners in Baton Rouge and Hammond Louisiana, prefer this panel since it is affordable and fits into most neighborhoods in these areas. 
Do you want something not common? Or maybe you want a longer warranty? In these cases, we also have other styles available for you
More expensive metal roofing solutions are:
• Perma-Lok panels
 • Secure seam panels
• Mech seam panels
• 5-V panels
Standing seam panels offer an extraordinary benefit since they have no visible fasteners. Therefore, this feature improves your roof appeal while reducing likely water filtrations through fasteners. 
This roofing system includes a floating deck. This design avoids lost screws because of the expansion of the metal roof. If you want to reduce the maintenance load, a standing seam roof is the best choice you can do.
Do you know a little about different types of roofs? Then, you'll know that selecting a new metal roof for your home is not easy. However, our customer support will always be happy to solve any question and guide you through the right choice. 
Thus, get in contact with Roof Crafters today at 225-667-1189. We can assess your options and find the most convenient for your home. See for yourself why Roof Crafters is the most trusted metal roofing contractor near Hammond and the Northshore areas.