Roof replacement vs roof repair. If your roof is 20 years or older or it has gone through extensive weather damage, then ignoring the signs of your deteriorating roof can be extremely dangerous. Old roofs are highly susceptible to severe roof damage that may also compromise the structural integrity of your whole home. If you're looking to replace your roof and you need a trusted roof repair expert in your area, you've reached the right place.
As the leading roofing contractors in the area, at Roof Crafters, we offer top-quality roof replacement and roof repair services that are backed with the longest warranties for complete peace of mind. Over the years, we have seen that most homeowners are confused between a complete roof replacement and a roof-over or re-roofing.
That's why we have prepared this handy guide to help homeowners know the key differences between these two so that they can make a well-informed decision.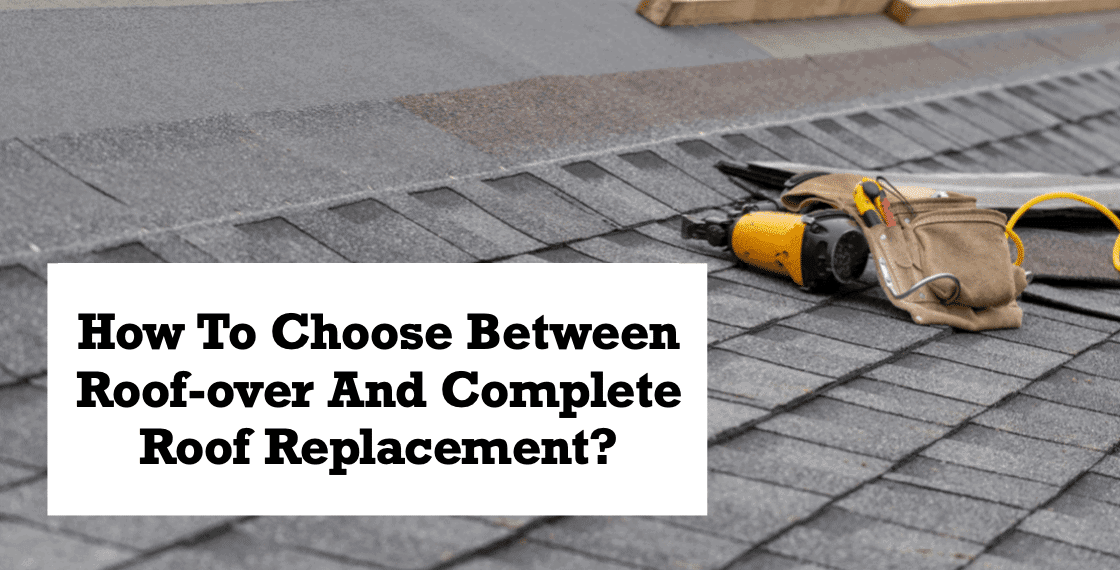 Re-roofing or Roof-Over: A Brief Introduction 
Re-roofing or roof-over is a practice where a roofing contractor doesn't remove current shingles from your roof. What they do is they install a new roof over the existing one. Though this is a cheaper way to get a new roof, it should only be performed if your roof is free from any underlying issues and only has a single set of shingles. If you already have re-roofing done previously, a roof replacement is a much better and long-lasting option for you. At Roof Crafters, we not only discourage this practice we will not do it. 
What Is a Complete Roof Replacement?
Roof replacement is a practice whereby the roofing company tears down your whole roof before installing a new one. Roofers build your roof from the ground up by putting a brand new set of shingles and other components. Though this is a costlier choice, because of more labor and extra materials, it is a long-term investment. High-quality, brand new roofs need minimal repairs during their service life, come with extensive warranties, and can take the energy efficiency of your home to a whole new level.
How To Choose Between Roof-over And Complete Roof Replacement? 
When it comes to roofing, there are no one-size-fits-all solutions. However, some crucial things can help you make an informed choice. For instance, If your roof has been severely damaged or it has reached the end of its lifespan, a roof-over may not be able to solve your problems permanently.
If you're looking for long-term protection and value for your home, we strongly recommend you go for a complete roof replacement. Roof replacement is performed by tearing your current roofing system entirely down to the sheathing. In most cases, it can reveal serious underlying issues like rotten wood that can lead to roof leaks if left unchecked. However, when you opt for a new roof, make sure that the quality, durability, and performance of your new roof are top-notch.
Most importantly, it's important to choose a roofing contractor that leaves no stone unturned to deliver superior craftsmanship and unrivaled quality for your roofing system. We take immense pride in our services and unrivaled warranties that we offer on all our new roofs. To learn more, give Roof Crafters a call now at 225-667-1189 and schedule a FREE consultation today in Baton Rouge, Hammond, and our new office in Mandeville, LA.