Louisiana Roof Crafters recommends these advantages of metal roofing if you are in the market for a roof replacement or new construction shopping for a new roof.
If you are a smart homeowner, you already know that Metal Roofing provides superior protection to your property and belongings. Next, let's look at the other benefits and savings you can get from a new Metal Roof.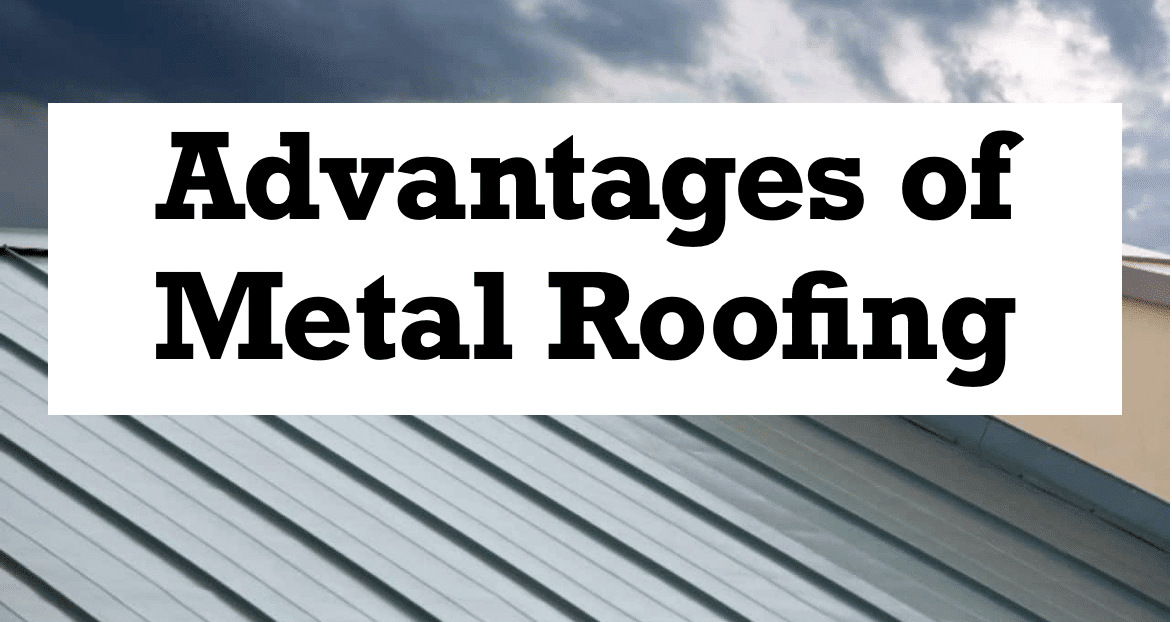 One of the biggest advantages of metal roofing compared to conventional materials like asphalt and concrete is that metal won't dry out, curl, peel, rot, or flake like traditional roofing materials do. Maintenance is virtually nonexistent with Metal roofing. New Metal Roofs will last 2 to 3 times as long as regular roofs, about 40 to 60 years.
Weather resistance? No problem:
Recent research shows that metal roofs perform better than other roofing materials during hurricanes. Metal roofs can withstand winds of up to 140 mph.
Combustion cannot occur in metal.
Metal Roofs offer superior water intrusion protection and protection from hail damage.
A metal roof is the best choice if you care about the future and the environment. Talking about green roofing, it is good for your house and is also environmentally friendly.
According to the National Association of Homebuilders Research Center, it is estimated that 20 billion pounds of asphalt shingles are discarded into U.S. landfills every year. Those shingles could make a line extending from New York City to Los Angeles, then back to New York City, then on to Chicago if they were loaded into tractor-trailers. A metal roof installation will help you be more responsible.
What if you could save money on your roof? Metal roofing is highly energy-efficient: coated metal retains much less heat than other roofing materials, significantly lowering your electricity bills.
Metal Roofing might seem expensive, but its price is close to conventional roofing materials. Besides, Metal Roof installation often does not require tearing off the old roof. You need not worry about weight either: Metal Roofing is one-third lighter than regular asphalt shingles, and it will add no more than 10% to the weight of the existing roof.
Here are the main highlights – Advantages of Metal Roofing:
Dependable, Lifelong Alternative to Conventional Roofing
Affordable
Valuable Investment
"Green Roofing" Approach and Environment Friendly
Energy-efficient
Weather Resistant
Easy to Install
Beautiful and Functional
Improved Wind Resistance
Metal roof panels with screw-down systems are excellent for coastal or windy areas. They come in a few different styles, but all of them serve the purpose of protecting your home against wind damage. A metal roof comprises interlocking metal panels that attach to cover a roof completely. As a result of their secure interlocking, these panels reduce the risk of high winds damaging the roof, while their tough texture also prevents leaks.
Improved Fire Resistance
There is no such thing as being too prepared for a disaster as a homeowner. A fire can start without warning at any time. You and your family could be at risk when they do this. Fire-resistant metal roofs are naturally noncombustible and metallic, making them fireproof and fire-resistant. There are many advantages to using metal. Due to its natural strength, durability, and long-term durability, it is less likely to break or bend after a fire. A metal building can stop the spread of fire the event of a fire by acting as a barrier. Moreover, metal roofs offer protection against fire and heat, reducing the risk of smoke damage to your home's interior.
Greater Energy Efficiency
Metals reflect the sun's energy compared to traditional roofing materials, such as asphalt shingles, which absorb heat. You can lower your home's indoor temperature by as much as 25 degrees with some metal roofing products. The cost of heating and cooling a house can be reduced by 10 to 25 percent with a metal roof. The savings are even greater in homes located in sunnier parts of the country. One of the most energy-efficient roofing materials is metal roofing. Using modern metal roofing products can help direct the sun's rays away from home, limiting the need for additional cooling systems.
Lightweight
Because metal roofing is so lightweight, you won't have to worry about adversely affecting your home's structural integrity. You should pay special attention to this if your home was constructed before current standards for roof support.
For more information, contact our professionals at Louisiana Roof Crafters at 985-241-8045. We service areas in Baton Rouge, Denham Springs, Hammond, Covington, Mandeville, Slidell, and New Orleans.