The age-old roofing question, are metal roofs energy-efficient? All high-quality roofing options including metal and asphalt roofing do a great job to keep your home protected from the harsh natural elements. But when it comes to energy efficiency and durability, nothing can beat a metal roof installed by trusted roofers like Roof Crafters. If you're looking to make the switch to metal roofing but are concerned about the high upfront cost, you'll be surprised at how much money you can save on your energy bills every month. Still not convinced? Read on.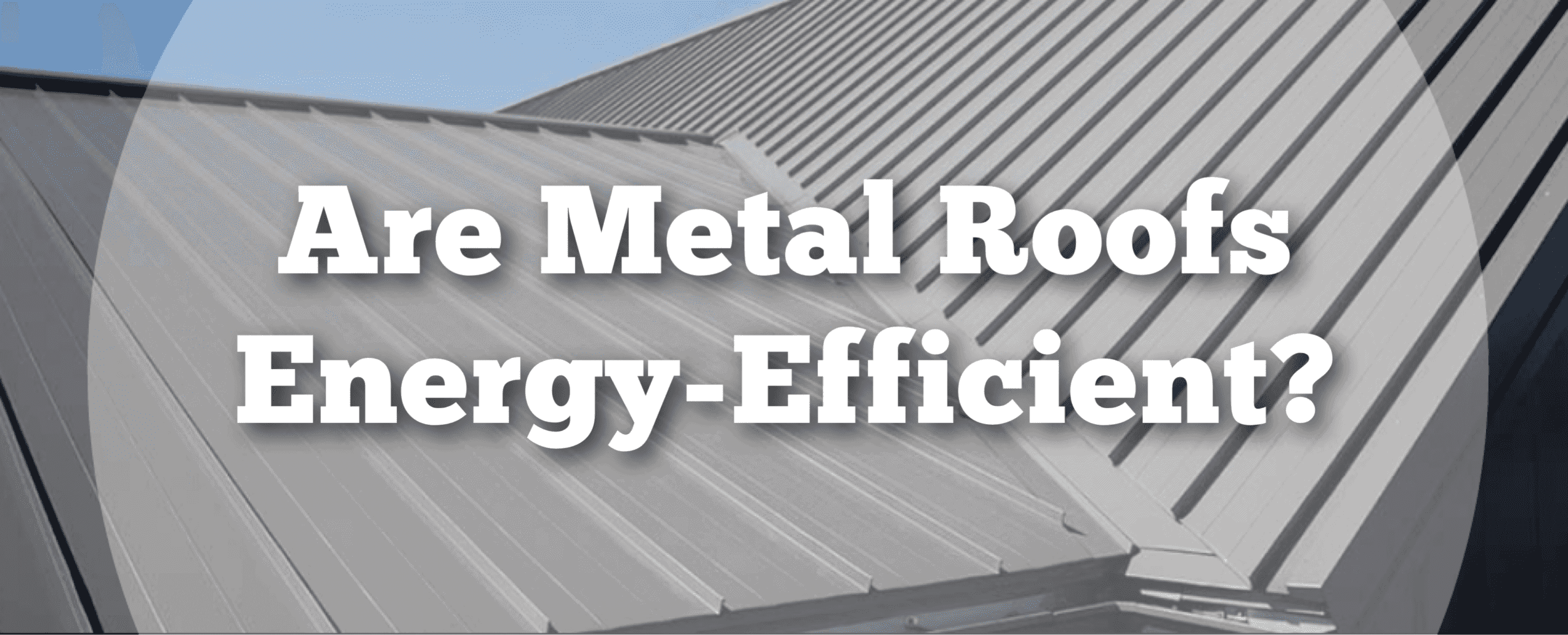 Are Metal Roofs Energy-Efficient Compared to Asphalt Shingle Roofing
Metal is the most energy-efficient roofing material out there because of its incredible reflective and insulation properties. In the colder season, it provides good insulation to keep your home warm and cozy. In the hotter months, the metal roofs reflect most of the sunlight and heat falling on them to keeps your indoors cool and comfortable naturally during the summers. This means you do not have to rely that much on your HVAC system to maintain an optimum temperature in your home.
Metal roofs can help you save up to 40%-50% on your energy expenses. On the surface, a metal roof can be around 100 degrees cooler compared to asphalt roofs. When asphalt shingle roofs are exposed to extreme weather elements and direct sunlight, they are highly susceptible to curling and ripping. These defects make them less resistant to natural elements, severely compromising your home's protection. On the other hand, metal roofs are exceptionally resistant to all kinds of weather hazards and have a far longer lifespan than traditional roofs.
When installed by trustworthy and experienced professionals like Roof Crafters, a metal roof, with its incredible durability and energy efficiency, can help you save significant money every month on your electricity bills.
The Secret to the Unrivalled Energy Efficiency of Metal Roofs
Metal roofs are among the most energy-efficient roofing options not only because of their material but also due to the coatings and finishes that take their reflective properties to a whole new level. However, even if a metal roof is unpainted or pre-painted, it has better reflective properties than that of asphalt shingles. This is especially true for light-colored metal roofs that reflect sunlight and heat even better than the black or dark-colored ones.
What Makes Metal Roofs the Most Eco-Friendly& Sustainable Roofing Option?
Recyclable: Did you know that Asphalt shingles contribute to around 20 billion pounds of waste in the US alone, every year? Compare this with metal roofing materials that are fully recyclable, and often have at least 25% recycled material in every system.
Lightweight: Metal roofs are much lighter (yet far stronger) than asphalt shingles. Shingle roofs need to be replaced every 10 to 20 years that results in a lot of wastage. Also, metal roofs put less stress on the structure of your home, because of their less weight.
Eco-friendly: Since metal roofs keep your home cool by maintaining the right temperature naturally, your HVAC system does not have to work that hard. Metal roofing can help reduce carbon emissions significantly – making them one of the most eco-friendly roofing options out there.
Make the Switch to Metal Roofs and Say Goodbye to High Electricity Bills
Well, there should not be more reasons to get a metal roof today for your home. Consider Roof crafters' top-rated metal roofing systems that reflect around 70% of the solar energy falling on it.
So, don't waste time? Get in touch with our Baton Rouge Metal Roofing experts today for a FREE quote and schedule a free consultation. Call us today at 225-234-0081 to get in touch with us. See for yourself why Roof Crafters is the most trusted metal roofing contractor near the Hammond / Northshore areas. Call us today at 225-234-0081 to get in touch with us.