Lousiana Roofing Contractor presents the stages of a roof replacement process. Since no roof lasts forever, a roof replacement project is quite inevitable in the lifetime of most homeowners. When it comes to popular roofing materials in the U.S., nothing can beat durable and cost-effective asphalt shingles.
If maintained properly, shingle roofs can provide efficient protection against the elements. Additionally, their installation process is not that complex and time-consuming. High-end architectural shingles can last way longer than regular 3-Tab shingles.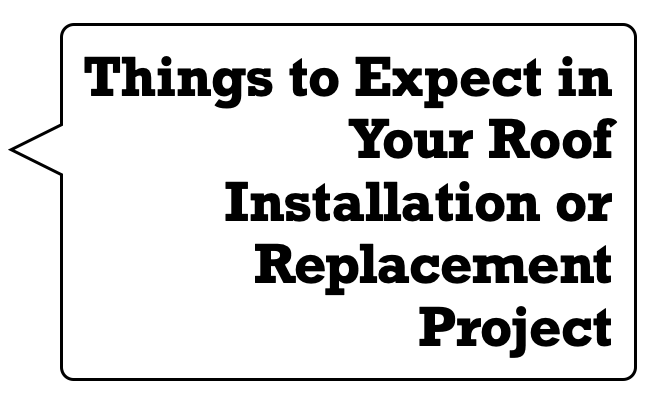 If you are not familiar with the roof replacement process, here are a few things you can expect in a typical roof replacement project.
Things to Expect in Your Roof Installation or Replacement Project 
Right from the conception and planning stage till the roofing clean-up after the installation and beyond, our friendly and experienced roofers will be always with you at every step of the way. We will leave no stone unturned to make your roof replacement journey as smooth and stress-free as possible.
1. Initial Contact
Our professionals will greet you in a professional yet friendly manner, and you'll be assigned a personal consultant who will clear all your doubts and answer any questions you might have before starting the project. We will help you schedule a free roof inspection and then conduct a consultation to know your exact needs, budget, and style preferences.
2. Meet Our Consultants
Our knowledgeable consultant will be at your doorstep on time. The roofers will perform a proper roofing inspection that will also include video documentation. Then, we will share our findings with you, listen closely to your queries, and answer your questions. We make sure to provide you with all the important information you need to make a well-informed decision. We will help you explore the various roofing options available on the market. At this stage, we will also discuss various financing options and payment plans so that you can get the best roof for your home without breaking a bank.
3. Roof Replacement 
Once all the documents and paperwork have been completed, our project manager will contact you to create a schedule for your project. On the installation day, our team usually arrives in the morning or at your preferred time. We deliver materials either on the installation day or a day before. Unlike other roofing contractors, we have our manager and representatives present at your home during the installation to handle any emergencies, last-minute changes, and to answer your questions.
4. Property Cleanup
As soon as your roof installation project is finished, our professionals will perform a property cleanup. We make sure that you'll find your property in tip-top condition, just like before the roof installation. Then, we will also examine your entire roof to make sure that everything is working properly. And if you are not happy with anything, we will be glad to make the required changes. We will install other components like gutters usually a few days after the completion of your roof installation project.
5. Follow Up
After we have successfully completed the roof installation project, our service professionals should contact you to make sure you are fully satisfied with the services. Please make sure to give feedback to our customer service professionals. We take feedback from our clients very seriously so that we can continuously improve our services as well as become the most trusted roofing experts for homeowners and business owners.
Stages of a Roof Replacement Process
If you're looking to start your roof replacement project, get in touch with our roofing experts immediately. Give Louisiana Roofing Contractor in Baton Rouge, Covington, Hammond, and Slidell, LA a call at 985-241-8045 and get a FREE no-obligation estimate today.