Learn what a roofing project costs from Louisiana Roof Crafters. When planning to replace a roof, the issue of obtaining the best roofing cost comes up for most homeowners. 
How to discover the top roofing contractors? Which of them offers the best costs?
Identifying the best bidder among roofing contractors is critical. However, it should not be your lone consideration while deciding. Is there anything more to keep in mind? 
When upgrading a roof, many homeowners have concerns about several issues.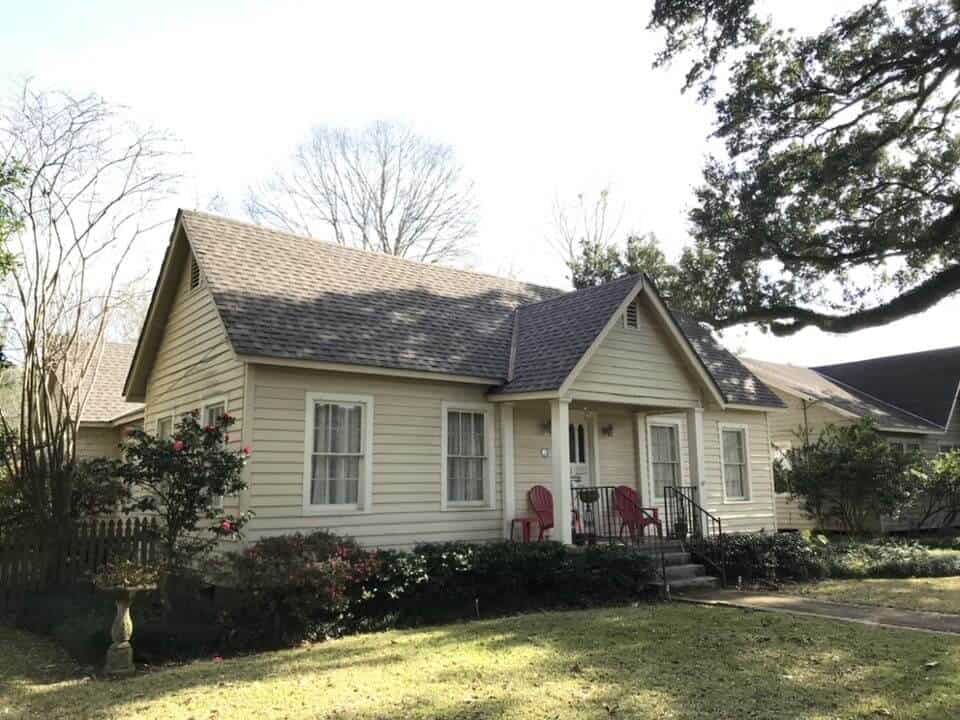 Roofing Companies in Louisiana
One of the best roofing contractors in Baton Rouge and the surrounding region is Louisiana Roof Crafters. Based on our recent roofing project study, we hope to address common concerns among homeowners.
A consumer seeking roofing contractors chose one of our most recent bids. Several local roofing contractors have provided this customer with quotes for their roof. After assessing their options and considering the quality of our services, this client preferred our proposal. 
But this is not always the case. When faced with a roof renovation job, many homeowners merely search for the lowest bid. So, they go for the lowest roofing cost. However, they do not consider the quality of the roofing materials or the expertise of the roofing workers. 
Our team of roofing specialists has years of expertise in the field. They are experts in a wide range of roof-related services. Thus, if you need a metal roofing contractor, we can help you out. 
Likewise, Louisiana Roof Crafters is committed to providing its employees with ongoing training. So, they can deliver the highest level of service to our clients. 
Louisiana Roof Crafters keeps our clients satisfied by offering high-quality roofing services. To do so, we maintain a happy workforce by offering complete training and competitive compensation. The secret to our success is that we treat people fairly.
Our greatest strength is to offer high-quality roofing materials, skilled contractors, outstanding warranties, and peace of mind for our customers.
Choosing The Best Roofing Contractor
How can you get the best roofing estimate for your home? Is it always the case that the lowest bidder wins?
A new roof is one of the best investments you can make in your house. A home's roof accounts for around 40% of its total external area. 
Do you care about how it looks? Do you wish to extend your lifespan? Do you want to be certain about the roofing contractor you hire? These are the questions you must answer when planning a roofing project.
Hiring a subpar and low-bidding roofing contractor is not a good idea. You may compromise your home and family's safety. Remind that your roof shields those you love the most and your belongings.
A trustworthy roofing company will be upfront with you. They should explain to you the materials they plan to use, the warranties they provide, and the alternatives you have for your new roof. So, avoid being the victim of a high-pressure salesperson. 
Make your own research and ask key questions such as:
When did you start this business?
What kind of roofing warranty do you offer?
Can you show a list of references from previous clients?
Do you have a license and insurance?
Learn What A Roofing Project Costs
Installing a new roof is a significant investment.
But consider it an investment at an annual cost. Only divide the overall cost by the number of years you expect your new roof to last. You may save money and reduce your energy consumption by installing Energy Star certified roofing systems or metal roofing.
There are many roofing companies in Louisiana. So, picking the best one might be a challenge. 
Quality, dependability, and the greatest roof warranty are more relevant than low prices. Choosing a well-established local roofing business to handle your project will give you peace of mind. Indeed, a wise choice like this will save you money and headaches in the long run. 
In Louisiana, Roof Crafters is a leading roofing contractor. We serve the residents of Denham Springs, Hammond, Covington, Mandeville, Slidell, and New Orleans. We have provided the best roofing services to homeowners in this region for long years.
Contact Louisiana Roof Crafters at 985-238-4575 and get a free roofing estimate.